With our taco catering menu, we will save you money on our fresh tasting tacos at competitive prices. If you are searching for delicious Mexican food catering in Los Angeles that is made on location, we've got your back.
Catering services near Los Angeles have never tasted so good, and you can order Jennio's Catering  for your event exclusively in not only Los Angeles, CA but also in San Pedro, CA and other locations!
Some things to keep in mind when ordering from our taco catering menu:
Extra hours of service are charged $100 per hour
All Party Packages come with our full Condiments Bar, which includes the following: Fresh Green/Red Salsa Cilantro, Onions, Lemons, Paper Cups, Paper Plates, Forks, and Napkins
Not only will you have our affordable Mexican food at your event, but we will also supply you with Free Rice/beans And Quesadillas with any Party Package!
*All left over food will be left onsite if requested and must be refrigerated by clients
Choice of Meats / Veggies (Choose Up to 3)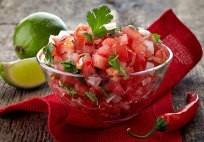 FRESH GREEN / RED SALSA CILANTRO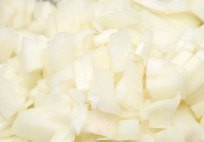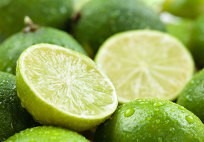 PAPER PLATES, PAPER CUPS, FORKS & NAPKINS
DRINKS (Other Flavors Available)
***Vegan Options***
– Soy Chorizo, Potato Tacos, and/or Veggie Fajita

***each drink is 5 gallons****
****serves up to 50 people****
Side orders: cheese, sour cream, & lettuce $60 chips and guacamole $60
***serves up to 50 people per side order***
***extra staff services/clean up crew is available at only $100 per hour**
| Guests(Cooked on location) | 10-15 | 20-25 | 30-35 | 45-50 | 70-75 | 95-100 | 125 | 150 | 200 |
| --- | --- | --- | --- | --- | --- | --- | --- | --- | --- |
| Cooking Time (Cooked on Location) | 1 Hour | 1 Hour | 1 Hour | 1 Hour | 1 Hour | 1.5 Hours | 1.5 Hours | 1.5 Hours | 2 Hours |
| Serving Time (Cooked on Location) | 1 Hour | 1 Hour | 2 Hours | 2 Hours | 2 Hours | 2 Hours | 2 Hours | 2 Hours | 2 Hours |
| Choices of Meats (Cooked on Location) | TWO | TWO | TWO | THREE | THREE | THREE | THREE | THREE | THREE |
| Price (Cooked on Location) | $500 | $550 | $600 | $650 | $800 | $1000 | $1200 | $1450 | $1950 |
****additional stations are $200 each and
Are recommended for events of 150 people or more.
**for party packages of 225 to 1000+ guests please
Call: 562-884-6069

WHAT OUR CUSTOMERS ARE SAYING
Verified
Jose was definitely on point! Very professional and courteous service. I'l definitely be booking him in the future
Verified
Prompt set up, flavors were great, top notch customer service. - Chicken surprisingly had a ton of flavor and was nice and juicy. - Carne asada was good - Al pastor was my fave. Sweet, savory, and nicely cooked. Just a note; you pay for what you receive. For less than a dozen adults & 1.5 dozen kids, it set my friend back $500+. Typically I've see it around $300-400. Again, I didn't get any gristle in my meat and the customer service was top notch. Highly recommend if you can fit them in your budget!
Verified
We found Jennio's right here and Yelp and hired them for our baby shower yesterday.  They made it super easy to book and and were able to answer any questions I had in a timely manner.  They confirmed about a week in advanced to make sure they brought exactly what I wanted.  The server was super professional and had the best customer service.  Tacos, salsas and aguas tasted AMAZING!! We will be using them again!
Verified
My baby's first birthday was amazing thanks in part to Jennios. Everyone loved the food! I was running around so much i forgot the cash! But they were very accommodating and I was able to pay them through zelle. They arrived on time and were ready to go when our guests arrived. They are fully bonded which was a plus because my venue required a bonded/insured caterer.
Verified
Jose and Rad did a great job at my Halloween Party on 10/30/21.  Food was great and everyone loved it!
Verified
We hired Jennios for our Halloween party...and they were fantastic! They set up and had the food ready at our agreed time. David our chef for the evening was so nice and so polite but most importantly the food was absolutely delicious! One of my friends who came to the party told me that her husband will normally just graze, have a little bit of food at a party then go home and eat...he went up 3 times! We ordered food for 40-50 people but they would even be perfect for a more intimate poker night with just 6 people as their stove takes up very little room. We ordered the beef, chicken and shrimp...all three equally delicious. If you want chips and guacamole, that is separate so be sure to add if you want that. I hope this helps. I would 100% hire them again!
Verified
If I could put 10 stars I would rate 10 stars, if I could put 100 stars I would rate 100 stars!  Every single person at our party of over 40 said "this is the best Taco Guy ever".  Our guy Andres didn't walk home with any business cards.  Every single guest requested one.  Very professional setup, great friendly taco guy, and food is better than any other taco guy we have had.  And however many bacon wrapped hot dogs you order you will eat them all. So you been warned!!!  Hurt so good!  LOL!!!
Verified
I hired them for my dads retirement party and the food was amazing!!! Everyone loved their tacos and the refreshments.
Verified
Jose made the most delicious tacos and had great service, he even walked around the party offering fresh quesadillas as they became ready.
Verified
Jennios catered my 40th birthday party this weekend and everyone said it was the best taco stand they've ever had. So many people got his contact info to cater future parties. The food was spectacular and they were so easy to work with! I will definitely be using them again!